What a difference a brand can make. I have heard people complain about their eyes hurting with some contact lenses. My eyes never really hurt but they felt heavy, like when you start to feel tired. I was just thankful that I wasn't experiencing the pain some others do. Because of this I stuck with my old brand of contacts for a long time. About 12 months ago I ordered these contacts by mistake. Originally I was hesitant to use anything other than what I was used to. Out of desperation I ended up using them because I was all out of my regular ones. What a twist of fate it turned out to be. The tiredness I usually felt in my eyes was gone. My eyes felt fresh and clear all day. What an absolute improvement! I have now been wearing the Softens 59 contact lenses for a year and I am still as happy with them as I was on that very first day. I am also very happy with the turnaround time I experience, from when I order to when they arrive.
Contact lenses available:
Monthly disposable contact lenses
You will also like:
A Comprehensive Guide to Buy and Use Biotrue® ONEday contact lenses
Benefits Of Having Contact Lenses Without Prescription
The Case of Daily Contacts – Discard Daily or Wear it For Longer?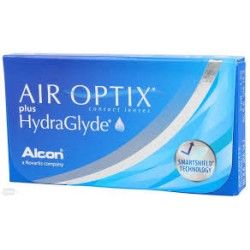 Air Optix HydraGlyde (6) contact lenses
Buy monthly Air Optix HydraGlyde (6) contact lenses without prescription with Contactlesnes4us.com. Have a look at the powe...
Air Optix Aqua (3) contact lenses
Air Optix Aqua is a monthly contact lenses that feels comfortable even after a hectic day. TriComfort technology ensures that...